Rocco Renaldi is the Chair of EGA Europe as well as the Global Chair of Food & Beverage Policy. Prior to joining EGA, he was Landmark Public Affairs' Founding Partner and Managing Director.
With 25 years of experience in the field, Rocco is an accomplished professional with an impressive track record in the areas of corporate, trade association, public sector, and not-for-profit consulting. Rocco founded Landmark in 2007, having gained a decade of experience in various public affairs roles in London and Brussels. Under his leadership, Landmark experienced consistent growth, establishing offices in Brussels, Singapore, London and New York, and built a reputation for consistent delivery of an exceptional quality of service and a focus on intelligent strategic advice.
In addition to his advisory work, Rocco serves as Secretary General for several high-profile international and EU business associations in the food and beverage sector. He is a globally recognized expert and a frequent public speaker in this field. A graduate of the London School of Economics, King's College London and Sciences Po Paris, he is fluent in several languages. He lives in Brussels and works internationally.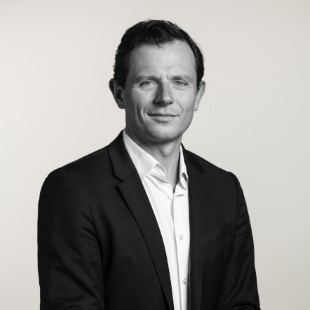 Rocco Renaldi
Chair, Europe & Chair, Global Food and Beverage