Rob Rehg, Chair, U.S. Client Services, has worked in public relations, journalism, politics and public affairs for more than 30 years. With Edelman, Rob has worked in reputation management, corporate communications, crisis and issues management, mergers and acquisitions, as well as coalition programs in a wide range of industries. ​ ​
For more than two decades he has provided presentation training for senior executives of Fortune 500 companies and non-profit organizations including government and international organizations. Training sessions are designed to help executives effectively deliver speeches, panel presentations, media interviews and video tapings.​ ​
Rob's clients have included the American Fuel and Petrochemical Manufacturers, the American Petroleum Institute, Solar Energy Industries Association, the American Wind Energy Association, the American Red Cross, AT&T, Boeing, Business Roundtable, Chevron and Exxon, GE, S.C. Johnson, Samsung, Toyota, VW and Nissan, SolarCity, US Airways, Wal-Mart and Wells Fargo. He managed the Edelman teams handling rollout of reports for the 9-11 Commission and Iraq Study Group and has led international programs for the Panama Canal Authority and the governments of South Korea, India, Panama, Chile, Colombia, Portugal, Angola and Malawi.​ ​
In addition to his work at Edelman, Rob has served as director of communications for the Archdiocese of Baltimore, working with the National Conference of Catholic Bishops where he coordinated media activities for Pope John Paul II's visit to Denver as part of World Youth Day. At Edelman, he worked with The Church of Jesus Christ of the Latter-Day Saints for 12 years. In politics, he was chief of staff for Michigan Rep. Bill Schuette and director of communications and policy for Michigan Rep. Dave Camp. ​ ​
As a journalist, Rob worked as a congressional correspondent for Hearst Newspapers' Washington Bureau, writing for newspapers in San Francisco, Los Angeles, Seattle, New York, Texas, Michigan, Illinois and Florida. Prior to joining the Washington Bureau, Rob was an editor, political columnist and reporter for Hearst Newspapers in Michigan and Illinois, and a radio reporter for stations in St. Louis, Mo. ​ ​
Rob has a bachelor's degree in journalism and mass communications from Southern Illinois University. He was an adjunct professor for the University of Virginia's professional education program, teaching courses in reputation management, media relations and public relations for several years. ​
​ He is a long-time board member of the International Center for Journalists.​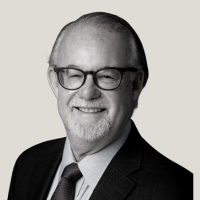 Rob Rehg
Chair of EGA Client and Services Integration