Pierre Cyr recently joined Edelman as EVP, Government and Public Affairs Canada, after having led the federal public affairs team for another global agency since 2019 where he supported clients including Teva Canada, Canadian Blood Services, and Roche Canada. Sought after for his experience with ministries of health and patient groups throughout the country, Mr. Cyr previously served as Director, Board and Stakeholder Relations for Canadian Blood Services where he led the organization's interface with elected officials and stakeholder groups.
Mr. Cyr has a combined 15 years' experience on Parliament Hill and at Queens Park, during which he served as senior advisor to two Premiers, a federal party leader, and supported eight federal and provincial ministers in various roles, including having served as Director of Public Appointments and Outreach to an Ontario Deputy Premier and Minister of Health and Long-Term Care. Mr. Cyr is a frequent contributor to a number of national and local publications and has published articles in the Globe and Mail and Hill Times related to health care, long-term care, and governments' overall responses to the COVID-19 pandemic.
A proud Franco-Ontarian with Mohawk heritage, Mr. Cyr serves on the boards of the Empire Club of Canada, the University of Ottawa Alumni Association, and the University of Ottawa Board of Governors. Mr. Cyr was previously appointed to the selection committee of the Government of Ontario's Champions of Diversity Awards and served three terms on the executive council of the Ontario Liberal Party.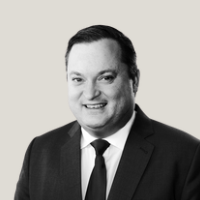 Pierre Cyr
Managing Director, EGA, Ottawa