Christi Black-Davis is a managing director at public affairs agency Edelman Global Advisory (EGA). She is a respected business leader and communications consultant, and a trusted advisor to heads of public agencies, corporate CEOs, institutional investors, and non-governmental organizations. Ms. Black-Davis joined EGA's parent firm Edelman in 2011 after serving as a managing director with Ogilvy, which acquired her (co-owned) California-based public relations agency. 
Throughout her successful career Ms. Black-Davis's clients have included Fortune 500 companies, government agencies, trade associations, utilities, public pensions, and health care organizations. Her issue expertise includes water resources and environmental policy, public health, and economic development.
Ms. Black-Davis is a Senior Fellow of the American Leadership Forum, which strengthens business leaders' capacity to collaboratively address public issues and build a strong leadership network for positive change. She served as part-time faculty in the Sacramento State Executive MBA program and is a guest lecturer in the UC Davis Graduate School of Management and several other universities.
Ms. Black-Davis has a B.A. from the California State University, Chico and a California Community College lifetime teaching credential.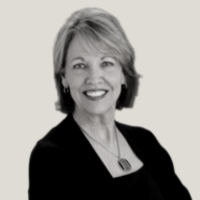 Christi Black-Davis
Managing Director, EGA