Anne MacDonald serves as Edelman Global Advisory's Managing Director for Political Risk, helping corporations prepare for and respond to geopolitical issues that could affect their brand and business. Since 2018, she has served as Edelman's geopolitical advisor to global corporations in the food and beverage space. Before joining Edelman, Anne ran her own firm, Matterhorn Advisory, that provided policy and partnership counsel for Fortune 500 companies.
For over a decade, Ms. MacDonald served in the White House, Pentagon, State Department, and post-presidency office of President George W. and Mrs. Laura Bush, where she served as her chief of staff through the launch of the Bush Presidential Center. Ms. MacDonald was a Defense Fellow at the Pentagon for stabilization and reconstruction efforts in Afghanistan and Iraq, and was on the State Department's staff for the 2004 G8 Summit. She also served as a White House liaison to non-profits and foundations, coordinated international diplomatic visits in the Office of the First Lady, and connected American corporate and civic leaders to the US military's international humanitarian missions. Prior to joining the Bushes' post-presidency office, Ms. MacDonald spent a year in Port-au-Prince, Haiti at one of the world's first medical systems dedicated to the fight against HIV/AIDS and a key partner in the PEPFAR initiative - GHESKIO Centers. Ms. MacDonald's work at GHESKIO establishing corporate and major foundation partnerships provided critical resources following Haiti's January 2010 earthquake.  
A native of Knoxville, Tennessee, Ms. MacDonald holds a BS in International Studies from Rhodes College and an MPA from Harvard Kennedy School of Government, where she focused her studies on raising levels of prosperity in the developing world through private enterprise. Ms. MacDonald has been an active member of the boards of organizations operating in Burma, Ghana, Haiti, Kenya, Liberia, and Uganda, as well as at home in Dallas, Texas.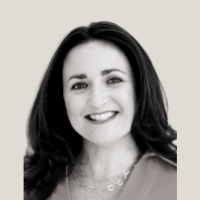 Anne MacDonald
Managing Director, Political Risk