Aaron Guiterman is Edelman Global Advisory's Global Chair, Energy and Industrials Policy. He is located in our Washington, D.C. headquarters.
Mr. Guiterman leads a team of experienced political and public affairs professionals focused on designing campaign strategy to manage the political risk of clients across the entire Edelman Global Advisory client portfolio. For more than twenty-five years, Mr. Guiterman has applied his multifaceted experience in public affairs, political campaign design, digital communications and integrated media to guide clients through difficult and high-risk legislative, reputational and regulatory battles. He has advised a variety of high-profile clients in technology, telecom, energy, manufacturing, industrial and aerospace and defense through tough issues, reputational crises and political fights.
Mr. Guiterman is an industry recognized expert in designing fully integrated issue campaigns, political crisis management efforts and legislative strategies on behalf of leading industry associations, corporations and organizations. Mr. Guiterman started his public affairs career as an intern for Sen. Hank Brown. 
Mr. Guiterman is a frequent lecturer at industry events and Universities, including American University, Georgetown, WVU and George Mason. He lives in Virginia with his wife and three children.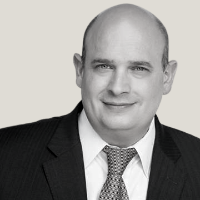 Aaron Guiterman
Chief Innovation Officer