Background
Originally from Northern Ireland, Ford went to St Paul's School and Marlborough College, before studying Economics at Cambridge University. She worked at JPMorgan Chase and Bear Stearns, before being elected as an MEP for the East of England in 2009.
Political Career
In 2017 Ford was elected to the safe seat of Chelmsford. She became the Parliamentary Private Secretary to the Secretary of State for International Development in 2019, and then a Parliamentary Under-Secretary of State in the Department for Education in 2020. During Boris Johnson's September 2021 reshuffle, she moved to the Foreign, Commonwealth and Development Office as Parliamentary Under-Secretary of State for Africa. Latin America and the Caribbean were added to her responsibilities in December 2021.
View on portfolio
Prior to entering Parliament, Ford was involved in raising money for infrastructure projects in Europe, the Middle East and Africa. Having already been an FCDO Minister, Ford has demonstrated an interest in the topic of international development. She inherits a brief which was, not long ago, merged with the Foreign Office, and is tasked with implementing the Government's recent International Development Strategy, published by Liz Truss as Foreign Secretary. Having a Development Minister attending Cabinet is a U-turn from the Boris Johnson Government position.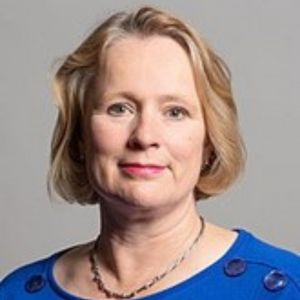 Rt Hon Vicky Ford MP
Minister for Development