Background
Heappey has served in Afghanistan, Iraq, Kenya and Northern Ireland, as part of the British Army. Prior to this, he studied political science at the University of Birmingham between 1999 and 2003, before joining the Royal Military Academy at Sandhurst. Heappey also worked for the head of the army at the Ministry of Defence. He also worked as Parliamentary Assistant to the former Defence Secretary Dr Liam Fox.
Political Career
Heappey has been the MP for Wells in Somerset since 2015, winning the seat from the Liberal Democrats. In 2017, he joined the frontbench as a PPS to Chris Grayling as Secretary of State for Transport. A supporter of Boris Johnson, in 2019 he was moved to Parliamentary Under-Secretary of State for Defence Procurement.
View on portfolio
With a background in the military, Heappey is well-equipped for his brief. Heappey will inherit a brief which will no-doubt focus on Russia's invasion of Ukraine, as well as working to provide support for veterans. In 2019, he welcomed a package of support by Boris Johnson to for veterans and serving soldiers, stating: 'It is absolutely right, that anyone who puts their life on the line to serve our country, should be looked after by our country thereafter'. Heappey was a reliable media performer for the Boris Johnson Government, and will likely be so for Truss too.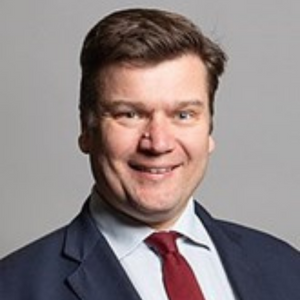 James Heappey MP
Minister for the Armed Forces and Veterans