Background
"In 2001, Argar began working as a political adviser to the then Shadow Foreign Secretary Michael Ancram. He did this for four years before pursuing a career in the private sector as a management and communications consultant to a variety of firms including Hedra plc, Mouchel and Serco. Argar was also involved in local politics before becoming an MP. From 2006, he was a member of Westminster City Council until his selection as the candidate for Charnwood in 2015. "
Political Career
Argar has held a number of positions since being elected in 2015. He was a PPS in the Department for Education from 2016 until 2017, before becoming PPS to Patrick McLoughlin while he was both Chancellor of the Duchy of Lancaster and Conservative Party Chair until 2018. In 2018, Argar became PPS to Amber Rudd as Home Secretary and Minister for Women and Equalities, as well as to Sajid Javid as Home Secretary the same year. He was promoted to Parliamentary Under-Secretary of State in the Ministry of Justice between 2018 and 2019, and then a Minister of State for Health, Department of Health and Social Care from 2019 until 2022. He was seen as a dependable performer throughout the pandemic.
View on portfolio
Having worked in the Department for Health and Social Care, Argar will be well placed to support the Chancellor of the Duchy of Lancaster on COVID-19. In particular, as part of his former role, he has spoken often with respect to the additional pressure the pandemic has and continues to place on the NHS. His new position represents a promotion after his strong performances throughout the pandemic, and constant appearances on media rounds for the Boris Johnson government.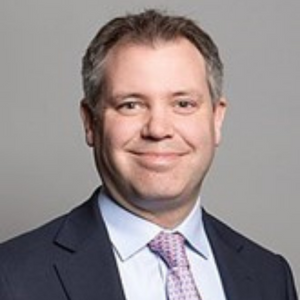 The Rt Hon Edward Argar MP
Minister for the Cabinet Office and Paymaster General