Agung Yudha
President of EGA Indonesia
Edelman Global Advisory recently caught up with the President of EGA Indonesia Agung Yudha on his professional experience, what he'd be doing if not working at EGA, and his hobbies outside of work. See our interview below and keep up with Agung on LinkedIn.
EGA: What excites you most about your role at EGA?
AY: The fact that EGA's presence in Indonesia is relatively new. It excites me most when the opportunity comes to be part of the building and developing process, to help and lead the team to put the name on the map of public policy and government affairs business in the market.
EGA: What would you say is your personal area of expertise?
AY: As I spent most of the latest decade of my career prior to joining EGA in development sector and tech industry, I would say those are my personal area of expertise that is most related to the business. In addition to what has been my expertise based on my educational background which are international law and treaties, and human rights.
EGA: If you could give yourself one piece of advice at the start of your career, what would it be?
AY: Read more and travel more. Oh, and learn a 3rd language more seriously, since it could be very useful in today's very global work environment.
EGA: What past work project or accomplishment are you the proudest of and why?
AY: Since I am relatively new in EGA, may I pick a couple from my previous work? If I may, it would be securing an MoU with government for B2G collaboration on using Twitter system dashboard for enhancing public service delivery and complaint management, the other one is successfully inserting an agenda item to president Joko Widodo travel itinerary to stop by Twitter headquarter in San Francisco and met then CEO, Jack Dorsey, during his visit to the US in 2016, while it was not there until D-5 days.
EGA: What would you do if you weren't doing this?
AY: I don't know to be honest. But most likely either become an academician, a professional photographer, or a bridge player.
EGA: If you could invite 3 people (living or dead) to a dinner party, who would you choose and why?
AY: Alan Hansen, the former Liverpool FC (my favorite football club) player and captain, as for me he is the Liverpool FC captain of all time; Sacha Baron Cohen, because I really curious on how he came up with his creative decision of his works; and Ada Lovelace, because without her, we would not be introduced to the era of computer algorithm which shaped the social media as we know today.
EGA: How do you like to spend your time outside of work? Do you have any special hobbies or interests?
AY: Traveling solo and taking a lot of photographs. There are still a lot of beautiful parts and indigenous communities in Indonesia that I haven't had a chance to visit and get to know.
---
About Agung Yudha
Agung Yudha serves as President of Edelman Global Advisory Indonesia.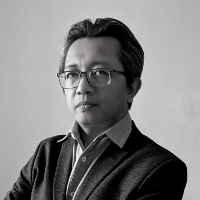 He has more than 20 years of varied responsibilities and experiences in various industries. Mr. Yudha oversees the management and operations, building business and expanding the company's public affairs offerings nationwide.
Before joining Edelman, Mr. Yudha worked with the Asia Group Advisors as the Indonesia Director and Country Representative. Prior to it, Mr. Yudha was the Director for Public Policy & Philanthropy for Indonesia and Malaysia at Twitter, while concomitantly serving as Chief Representative for the Twitter Asia Pacific Pte Ltd office in Jakarta, primarily focused on supporting the quality assurance of overall country program, planning, and its strategic development, as well as developing business and representing the company by providing a leadership quality for the team.
His professional career in public policy and public affairs also includes working with Google and the United Nations Development Programme (UNDP) and various non-profit organizations and initiatives, including serving as consultant for the bureaucracy, justice, and security sector reforms in the country.
Mr. Yudha holds a bachelor's degree in international relations from Gadjah Mada University in Yogyakarta and master's degree in international laws from the University of Hong Kong, and received diplomat training at the Clingendael Institute of International Relations in the Hague, Netherlands.​