An Interview with Daniel Quiroga
EGA's Colombian Lead - Senior Vice President
Edelman Global Advisory recently caught up with EGA Colombian Lead SVP Daniel Quiroga on his professional experience, proudest moments from his esteemed career, and what he looks forward to most in year 2. See our interview below and keep up with Daniel on Twitter and LinkedIn.
EGA: What excites you most about your role at EGA?
DQ: The opportunity of working with top talent in LATAM (deeply understanding the cultures, the similarities and learning from their ways of working. I would also say this from the network. It feels amazing to be a chat or a call away from anywhere in the world, and to know that anyone you contact will be happy to share experiences, cases and ideas.
We are becoming a true family of experts! 
EGA: What would you say is your personal area of expertise?
DQ: My personal area of expertise is to navigate complex situations and different regulatory frameworks. I have worked directly or indirectly with the public sector in my entire life, so something that I love is to use data to back up the decision-making process and advice the clients based on information and not only on instinct, but this is also something I permanently seek in my team.
DQ: If you could give yourself one piece of advice at the start of your career, what would it be? To never be afraid of learning from others and to permanently give others credit for what they do, you can never grow alone. I would advise myself to ask more questions, to be thankful for what I have and to always be curious, there are a lot of right answers in this world if you look for them. 
EGA: What past work project or accomplishment are you the proudest of and why?
DQ: There is nothing more satisfying than to see changes and that your work is meaningful. I will give you an EGA example and a past life example.
4 years ago, we started the EGA practice in Colombia with a trainee. Today we are a family of 11 members and the first person we hired has had 3 internal growths inside the company; she now leads this transformation today (this makes me extremely proud). To see that the team has grown in quality and services without leaving the personal side behind, means that we are doing the job.
In my previous life, I served as the Director of Government and Strategic Areas for the Presidency of Colombia. I had to work in the poorest regions of the country (Pacific, Guajira, San Andrés) . Seeing that something you planned and executed changed people's lives was incredible. From a new school in a rural area, to thousands of people having access to potable water for the first time, or to have electricity in an indigenous community. These were probably the most gratifying moments of my life. 
EGA: What would you do if you weren't doing this?
DQ:  I would not see myself doing something different in this point of my life. I already passed through the public service (which was my goal) and I always wanted to work in consulting, to have multiple clients, understand different sectors and learn from them every day. I would not change anything today.
EGA: If you could invite 3 people (living or dead) to a dinner party, who would you choose and why?
DQ: I would have a party of 10, not of 3 haha, but if I had to prioritize, I would choose a group of peacebuilders that I admire. Francisco de Paula Santander who is one of our founding fathers in Colombia and one of the best Presidents we had. He was a true liberal, a statesman and I believe he doesn't get enough credit. I would love to ask him how he came back from exile and always put the country first.
I would invite Nelson Mandela for a similar reason, how can you govern for everyone without hate in your heart and not want to get back at the people who tortured you. This is something I truly admire.
To finish my table, I would invite Bono. Being from a country with an internal conflict (Colombia) I am a true fan of people who can drive activism through music, and I believe the Irish story is inspiring.
It is a table of peace builders who could share stories on what else we could do in the world we live today.
EGA: How do you like to spend your time outside of work? Do you have any special hobbies or interests?
DQ: My personal hobbies and interests are and have always been around music. I am a huge jazz and rock and roll fan. I enjoy going to see live music, but also singing and playing guitar (I have done it since I was 12). I also DJ some funky house music.
I love sports, I really enjoy soccer and going to the stadium is part of me. I also love golf, playing it and watching it, but what I most enjoy is spending time with my daughter, dancing with her, singing with her, and learning from her every day.
---
About Daniel Quiroga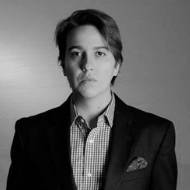 Daniel has 16 years of experience in Public/Government/Regulatory Affairs and Issues/Crisis Management. He is a Vice President for the Colombian office where he leads the Public/Government Affairs practice in Colombia. His expertise includes healthcare, technology, and food and beverages, among others.​
Before joining Edelman, Daniel was the Director of Government and Strategic Areas for the Presidency of Colombia. He also has extensive experience in the public sector as Manager of Special Projects at SENA, adviser on issues of citizen participation and community action in the Ministry of the Interior, and in leading the social team in the Ministry of Housing. ​
Previously he was also elected in Bogotá as Edil of Chapinero. Daniel has a degree in Political Science from Universidad de Los Andes. He has a master's degree in Political Management from The George Washington University and specializations in Public Opinion & Political Marketing from Universidad Javeriana and in Event Management in Universidad Externado.