Edelman Global Advisory sat down with Simon Zadek and Marcelo Furtado, Co-leads of the Secretariat of the Taskforce on Nature Markets, for a conversation on the Taskforce, their guiding principles, and the future of nature markets.
The Taskforce on Nature Markets, a new initiative of Finance for Biodiversity (F4B), is comprised of leaders from the private sector, government, NGOs, and indigenous communities committed to establishing "an ambitious, practical framework for building principles-based nature markets". Drawing on the expertise of its members and the resources of F4B, the Taskforce is actively working to spread awareness of its mission, develop and encourage innovative initiatives, and provide recommendations for shaping nature positive and equitable nature markets.
Today's global financial systems do not prioritize the proper valuation of Earth's natural resources. However, appreciating the vital role nature plays in the world economy is critical to ensuring a sustainable and equitable future. In recognition of this fact, the Taskforce and their partners emphasize the importance of integrating nature into investment decisions and developing the right governance and regulatory frameworks for new 'nature markets' such as carbon offsets and biodiversity credits. These emerging markets have expanded tremendously in recent years, signifying the growing commitment of corporations and governments to identify and create nature-positive pathways.
While these recent developments are encouraging, this is only the first step on the road to comprehensive, positive change. Current and future actions taken by governments and corporations can provide the proper tools and infrastructure for a more sustainable global market, but without safeguards to ensure equity for indigenous and local communities, these efforts will be wasted. In order to fully ensure a nature-positive future for all, both the economic and social considerations must be taken into account.
Join Simon and Marcelo as they discuss the inspiration behind the Taskforce, the values and principles that unite its members, and next steps for achieving its mission to put nature and equity at the heart of the economy.
EGA: Congratulations on the creation of Finance for Biodiversity's new initiative: Taskforce on Nature Markets! Can you tell our readers about your role within the Taskforce, and what is your vision for it moving forward?
SZ & MF: Thank you for inviting us to tell you about the Taskforce on Nature Markets. As the co-leads of the Secretariat, our role is first and foremost to support the Taskforce in achieving its objective – which is to shape the emerging generation of nature markets to deliver nature positive, net zero and equitable outcomes. While the traditional product of a Task Force is a report- that may or may not generate action, we are committed to ensuring that the knowledge is transformed into impact.
Nature markets in general are a diverse and dynamic phenomenon, and so present far more of a challenge in shaping their development. Our vision is one of collective responsibility and action in developing ambitious but practical steps for the establishment of principles-based nature markets. The Taskforce will contribute to shaping an awareness and approach that can be taken up by many others, scaling innovations that are making a difference.
Alongside the launch of the taskforce has been the release of a White Paper, "The Future of Nature Markets" which lays out the Taskforce goals and approaches in more detail.
EGA: Your goal is to shape nature markets that are not only nature-positive but also deliver equitable outcomes. How will the Taskforce on Nature markets approach this goal globally, especially considering the challenge of balancing economic growth in developing nations with maintaining sustainable practices?
SZ & MF: In general, the most nature rich jurisdictions are also the ones with significant challenges around governance, transparency, and accountability. For example, the struggle to address deforestation, climate change or nature loss has clearly indicated that we will not be able to restore or reach ecosystem resilience without addressing the economic inequalities related to indigenous and local communities.
The failure to develop a market that addresses challenges wholistically will not deliver a thriving nature or thriving community, both of which are required for a sustainable market. So the Taskforce sees nature-positive and equitable outcomes as deeply interrelated.
For this reason, we have two guiding principles for the Taskforce's work: nature positive outcomes and shared, sustainable prosperity for the stewards of nature including local and indigenous communities. We believe the right approach to achieving these goals is to deliver policy and market interventions with solid governance for both public and private actors.
EGA: The Taskforce is incredibly diverse both in location and expertise, including CEOs, diplomats, and even the chief of the Paiter-Surui tribe in the Amazon Rainforest. How was this group compiled and what, beyond their shared values of conservation and sustainability, motivates them to collaborate?
SZ & MF: The Taskforce is indeed a globally diverse group, both geographically and through their range of expertise and capabilities in finance, innovation, technology, governance, climate and nature. A strong commitment to reversing biodiversity loss and addressing climate challenges is what unifies our members, each of whom are committed to shaping nature positive and equitable nature markets. They are also unified in their concern that without establishing a principles placed approach to how these markets are built, they could be responsible for further nature-destruction and inequity.
Most of our members have experience in developing markets, designing governance and regulation or adopting technology to improve transparency, traceability and accountability that seeks to deliver equity and sustainability. With critical engagement from local communities and indigenous leaders, our Taskforce can overcome conventional silos of people and perspectives to address the challenges and opportunities presented by new nature markets.
EGA: How do you define a "nature market" and when did you first personally become interested in this emerging wave of nature markets?
SZ & MF: To help highlight the breadth and diversity of what the Taskforce is referring to as nature markets, we propose the following two-feature definition of nature markets. For nature markets to arise, a monetary value must firstly be specifically attributed to nature or its functions (the services it can provide). Secondly, nature-specific revenues must be generated as an integral part of the trade. For example, the sale of natural health products, or land-grown food are clear examples involving the trade of nature itself. In the case of a business placing a monetary value on the risk of being fined for damaging nature by polluting, the nature in question is being valued but is not being traded. If the business at risk takes out an insurance policy against being fined, this transaction is part of a nature market where nature is being valued and there are associated revenue flows. You can read more about our work-in-progress classification of nature markets in the White Paper.
The voluntary carbon market provides evidence that transparency, accountability and governance is critical to develop markets that can be equitable and nature positive. Today the expansion of carbon markets, and uncontrolled and unregulated nature markets, indicates that there is a lot of opportunistic rent seeking occurring as we speak. So timing is really critical, not only due to the urgency of the dual nature and climate crises but also the urgency to provide concrete guidance and actions to shape these new nature markets in their early stages of development, while we can have a real impact. That is what moved us into action around nature markets.
EGA: Beyond publishing expert resources, such as the recent white paper "The Future of Nature Markets", what are the Taskforce's immediate plans for furthering awareness of nature markets and the role they play in the global economy?
SZ & MF: The Taskforce's work will be to map and better understand developments in nature markets, identify and profile good market and governance practices, undertake deep dives into key areas such as trade policy, legal developments and the potential of digital technologies to support high integrity, well governed nature markets. In advancing good practice, the Taskforce will do what Taskforce's classically do in developing recommendations and roadmaps. Beyond that however, the Taskforce will build a robust, connected community of practice and advance a series of catalytic initiatives that exemplify how to translate recommendations into scaled realities on the ground.
The Taskforce is also being joined by a growing number of partners who will support the analytic work and engagement but also take on key roles in implementing aspects of what needs to be done. For example, the Paulson Institute will bring its unique focus on green finance in China and the US, the Nelson Mandela School of Public Governance will support work on governance innovations, Pollination will contribute work on biodiversity credit markets and legal innovations, the HBAR Foundation will support prototyping in the use of blockchain and tokenization, whilst the Earthshot Prize will enable broader engagement with its growing ecosystem of nature-related ventures, to name a few. Additionally, as a knowledge partner, your team at EGA lends support in the capacity of helping us promote and socialize the solutions for building principles-driven nature markets.
EGA: The Taskforce emphasizes the need to avoid the surge in 'monetization of nature' resulting growth of nature markets causing further destruction to nature and negative social impacts. What measures will the group take to avoid that reality?
SZ & MF: The broader, ongoing efforts to make nature count in transitioning to a nature positive, net zero economy includes many organizations and Taskforces identifying key challenges and denouncing damaging practices. In this space, we do not have the same energy and effort directed towards developing markets in ways that deliver nature positive and equitable outcomes.
So our role is to ensure that nature market design and implementation is properly regulated, in full compliance with legal frameworks, and in full consultation with all stakeholders including the ultimate stewards of nature - local communities and indigenous populations. This process includes sizing opportunities and risks, mapping the landscape, prototyping, creating governance and regulatory models as well as mobilising markets and communities.
We believe the Taskforce can make a meaningful contribution, working with many partners and allies, finding ways to activate diverse communities towards collaborative, ambitious action and reshape markets that will promote a thriving nature, and a sustainable and just society.
---
About Simon Zadek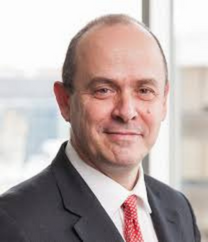 Dr Zadek is Chair of Finance for Biodiversity and Director of Migrant Nation. He was Head, Secretariat, UN Secretary General's Task Force on Digital Financing of the Sustainable Development Goals and Senior Advisor on Finance in the Executive Office of the Secretary General and Co-Director of UNEP's Inquiry into the Design of a Sustainable Financial System. In these roles, he co-Chaired China's Green Finance Task Force, and led the Green Finance Study Group secretariat under the Chinese, German and Argentinian G20 Presidencies. Prior to this, he was Senior Advisor to the World Economic Forum and the Global Green Growth Institute, founder and CEO of the international think tank, AccountAbility and Development Director of the New Economics Foundation. He was Visiting Professor at the Singapore Management University and the Copenhagen Business School, and has been a senior fellow at Tsinghua School of Economics and Management, Harvard`s Kennedy School of Government, and the University of Southern Africa, amongst others. He has worked with many corporations, governments and multi stakeholder initiatives on their sustainability and broader strategies, been a member of the International Advisory Board of Generation Investment Management, and has published extensively, including the award winning book, The Civil Corporation.
---
About Marcello Furtado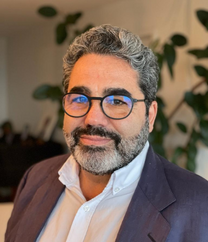 Marcelo is a Principal at Finance for Biodiversity and has over 30 years of experience working in the sustainability field, committed to advancing environmental and social justice through advocacy and philanthropy. Most recently, he became a Visiting Scholar at Columbia University – ILAS. He is a founding partner at the start-up ZCO2/BlockC and was the CEO of Alana Foundation and Arapyaú Institute, family foundations that promote sustainability, social justice and education. Marcelo is a co-founder and was the facilitator of the Brazilian Coalition on Climate Forest and Agriculture, and also a co-founder of the Climate & Sovereignty Centre, a think tank on Defense and Climate issues. Marcelo spent twenty-four years at Greenpeace where he served as Executive Director of Greenpeace Brazil, and was previously Head of the Forest, Climate & Energy, and Toxics and Oceans campaigns in Brazil. Marcelo is a chemical engineer by training with a master's degree in renewable energy. He is a Yale World Fellow and currently serves as the Board Chair at World Resources Institute (WRI) Brazil. He is also a Board member of Conectas Human Rights. He is also a member of the sustainability committees of Dexco SA and Marfrig SA.