Siobhán Hill
Senior Vice President
Edelman Global Advisory recently caught up with EGA SVP Siobhán Hill on her professional experience, what excites her most about her work, and advice she'd give to her young self. See our interview below and keep up with Siobhán on LinkedIn.
EGA: What excites you most about your role at EGA?
SH: The role is truly global and it's brilliant to feel so connected to my colleagues around the world. I get to work with so many talented people and our global offering is an exciting prospect. The breadth of talent and experience is unrivalled and really sets us apart.
EGA: What would you say is your personal area of expertise?
SH: Since joining the firm I've spent a significant amount of my time working in the food and beverage space. I've advised many high-profile food and beverage manufacturers, supermarkets, and retailers. It has given me the opportunity to lean into public health and sustainability policy issues – both of which have presented significant UK regulatory challenges over the years – and it's interesting to see how the sector has changed and evolved in recent years.
EGA: If you could give yourself one piece of advice at the start of your career, what would it be?
SH: Challenge yourself and take every opportunity that you're offered. There are so many opportunities in the workplace and your career can often take lots of twists and turns. Embrace it, give everything 100%, and put every effort into establishing a strong relationship with everyone you work with.
EGA: What past work project or accomplishment are you the proudest of and why?
SH: I'm proud of the role the team and I played in supporting an online consumer goods and food delivery service launch in the UK. This marked their first expansion outside of the United States. It was an exciting opportunity to support a $15 billion business come to the UK as a relative unknown and adjust to being viewed as a start-up.
EGA: What would you do if you weren't doing this?
SH: I always wanted to be a police officer!
EGA: If you could invite 3 people (living or dead) to a dinner party, who would you choose and why?
SH: Katherine Swynford, Duchess of Lancaster, and wife of John of Gaunt who was the son of King Edward III. The book Katherine by Anya Seton is my all-time favourite, so it would be great to meet the central character in real life! JFK would also be a pretty interesting dinner party guest, and perhaps Anne Boleyn too.
EGA: How do you like to spend your time outside of work? Do you have any special hobbies or interests?
SH: I really enjoy going to the gym and I'm also an avid reader – historical fiction is my favourite. I'm also a big fan of country music. There are so many brilliant artists out there that nobody knows about in the UK!
---
About Siobhán Hill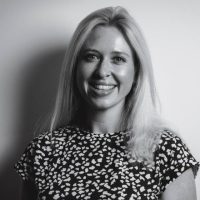 Siobhán is a Senior Vice President in Edelman Global Advisory's UK office.  
She works closely with her clients to identify political risks and opportunities and helps them to strengthen their stakeholder relationships at a UK level. She primarily works in the retail and food and drink space and has extensive experience of advising companies on public health and sustainability related issues.
Siobhan joined Edelman Global Advisory from Conservative Campaign Headquarters where she was the communications lead in the Business Relations team. Before that she was seconded to the Leader of the Opposition's Operations Team, where she worked on his political visits in the run up to and during the 2010 General Election.  
Siobhan graduated with a degree in history from University College London.