Simon Behrmann serves as managing director for Edelman Global Advisory, specializing in helping clients and teams navigate complex integrated global campaigns. ​
Mr. Behrmann is a leading international political and communications strategist with over two decades of experience advising heads of state and top political leaders globally. Throughout his career, he has utilized research-based messaging strategies using a wide spectrum of communication vehicles including traditional advertising, digital/social media, and grassroots marketing. His areas of expertise include strategy development, campaign design, crisis communications, media training, and coalition development. ​
Prior to EGA, Mr. Behrmann advised and managed several successful presidential campaigns in Asia and Europe. He has also advised over 25 US political campaigns and organizations, including multiple presidential, senate, congressional, and mayoral campaigns. ​
Additionally, Mr. Behrmann has counseled corporations, Fortune 500 executives, and high-net-worth individuals on social responsibility, crisis communications, emerging market entry, and reputation marketing. He has also worked on various corporate contract disputes and mergers and acquisitions to mitigate risk and identify political or financial pain points to address through public affairs campaigns. He has worked with clients in several sectors including financial services, technology, health care, telecom, energy, sports, and defense.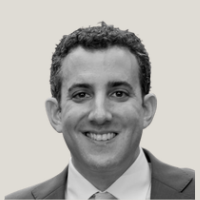 Simon Behrmann
Managing Director, Washington D.C.