Manal El Meligi currently holds the position of Managing Director for the MENA region at Edelman Global Advisory (EGA) and looks after anchoring the mandate of EGA in Saudi Arabia and the rest of the region with key stakeholders particularly from the public sector.​​
Prior to joining EGA in March 2023, Manal was working for the Saudi Ministry of Communications and Information Technology (MCIT). She was entrusted with the international engagements of the Minister as well as the conceptualization, management and delivery of the LEAP tech and innovation global platform. Since its inception and over the course of 2 years, LEAP has become one of the largest tech and innovation platforms globally with a tangible impact on the tech, innovation and start-up ecosystem in the Kingdom and beyond.​​
Over her mandates in the Kingdom and internationally, Manal has brought a wealth of expertise in relation to high level stakeholder engagement, content and partnership development, as well as strategy. She has previously worked for the Saudi and Swiss Government, the World Economic Forum as Senior Government Lead where she was entrusted with the political engagement key economies (Saudi Arabia, UAE, Egypt, Morocco, etc) as well as the formulation of key policy priorities of interest to the WEF stakeholders globally.​​
At the conclusion of her mandate with the World Economic Forum in Switzerland, Manal moved to Saudi Arabia to work closely with the Saudi Government and Saudi Aramco where she identified partnership opportunities in line with Vision 2030 with select strategic economies. Manal was instrumental in establishing the foundations of the Saudi Center for International Strategic Partnerships (SCISP), as well as the unprecedented engagement of the Saudi Leadership at the 2017 and 2018 Davos Annual Meeting.​​
As part of her engagement with the Public Investment Fund (PIF), Manal has worked with the FII Institute as Head of XChange and Global Partnerships. She has led the Future Investment Initiative for over 4 consecutive years. As Head of Global Partnerships, she developed the global partnership and membership strategy, onboarding leading international, regional and domestic companies across different sectors which generated a revenue of 43.5 million USD. Manal was part of the inception of the Future Investment Initiative which has led to the establishment of the FII Institute in 2020.​​
Manal has a political science and international negotiations background, and has worked in Switzerland, Serbia, South Africa and Saudi Arabia.​​
Manal is a Swiss/Egyptian citizen and is trilingual in English, Arabic and French.
​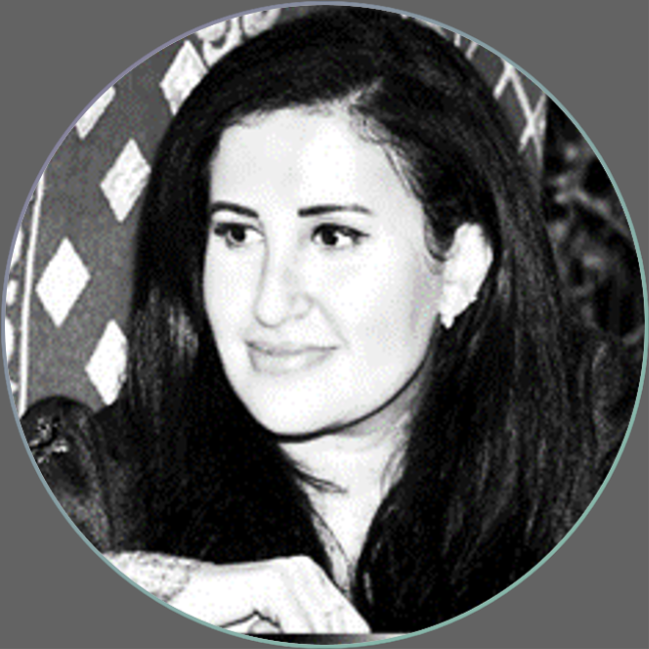 Manal El Meligi
Managing Director, MENA