Leigh Wedell is COO and managing principal at Edelman Global Advisory. She is a 25-year veteran in facilitating U.S.-China business relations and has deep expertise in market access, crisis management, and corporate social responsibility programs.
Previously, Ms. Wedell has helped launch and manage four successful business advisory services and two not-for-profits. She was founding partner and COO of Basilinna, a strategic advisory firm focused on China, the Middle East and the U.S, and she also served as Chief Sustainability Officer at the Paulson Institute, a think tank founded by former U.S. Treasury Secretary Hank Paulson. As vice president for Stonebridge China, Ms. Wedell served more than fifty Fortune 500 clients across all major business sectors. She was also managing director for the consulting practice of Mayer Brown, a top-ten law firm. Prior to consulting, Ms. Wedell was deputy director of the Hong Kong-U.S. Business Council, the world's largest trade association.
Ms. Wedell began her career at the International Republican Institute (IRI), implementing political and economic reform programs. She has published her insights on sustainability and the economy in Foreign Affairs, Huffington Post, The Diplomat and Caixin.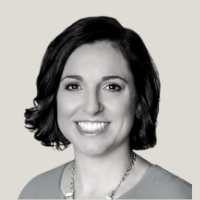 Leigh Wedell, COO
Chief Operating Officer & Managing Principal